Need presents to impress the adventurers in your life? We tapped our globetrotting team to share their favorite travel gear to fill this year's gift guide. See our picks for every jet-setter on your list so when you book a trip during Black Friday you'll be ready to go!

The world's best suitcase
Josh, who works on our Groups Team, wasn't the only one of our staffers to rave about the Away Carry-On. "Everyone here is obsessed," he said. From the fun colors to the surprisingly roomy interior, durable design, and built-in battery pack for charging your phone on the go—well, it's no wonder Away suitcases are a Go Ahead Tours fan favorite. "It's the best bag, hands down, " Josh said.
Cozy (and cool) sneaks
Another beloved item around the office is Allbirds Wool Runners. Being sustainably made with all-natural materials is a serious plus, and on top of that, they're also just simply the comfiest shoes around. Our all-star Project Manager Brittany said, "You can walk all day in them and they're super lightweight. Plus, if you get them dirty, you can just toss them in the wash!"
A scratch-off map
Ashley spends her days dreaming up new itineraries. So, it's no surprise that her pick, a Scratch-Off World Map, celebrates making travel memories around the globe. "It's a creative and fun way to track where you've been. Scratching off a new destination is always a big accomplishment!"

Tips from top chefs
Adam, our Associate Creative Director, loves seeking out incredible eats wherever he travels. "Great food makes a great trip," he said, explaining why Where Chefs Eat is his pick for travelers who love a good restaurant rec. You'll find picks on where to dine from Manhattan to Mumbai, all shared by over 600 seriously in-the-know chefs.
A chic coffee table book
Take a trip without leaving your living room by flipping the pages of Venetian Chic, the coffee table book recommended by Traveler Engagement Specialist Claudia. Inside, you'll get a peek into the beautiful homes and studios of Venice's resident artists. "I keep this in my entryway—the photos are gorgeous and so inspiring."
The ultimate selfie accessory
Our Business Analyst Joanna recommended a gift for photographers on the go—a Mini Smartphone Tripod. "It's great for taking photos if you're traveling solo, or if you want to be in the same shot as your travel partner! It's super portable, and you'll take the perfect photos every time."
Music from around the world
Aaron is a Go Ahead web designer by day—and the guitarist in a local band by night. So, when he travels, he likes to bring home a record that reminds him of his destination. "Even if you don't have a record player, it's a great souvenir. Music lets you share a little piece of the world with someone."
A screenprint to frame
Former Manhattanite and current web designer Andres picked up a screen print from a local artist on his last trip to Brooklyn. "Artwork is a story you'll see every day—that's such a cool thing to bring to someone." He snagged his print from a market in Williamsburg, but TypeHike is another studio we love for travel-inspired designs.

A stylish scarf
Robin, our Director of Strategic Partnerships, is known around the office for her impeccable style. Along with authentic Italian balsamic vinegar and handmade ornaments from Peru, she recommended a chic blanket scarf as the ultimate travel accessory. "It seems simple, but it's perfect everywhere from flights to chilly nights."
Festive mugs
"These Glühwein mugs are one of my favorite souvenirs ever," said Wesley, one of our expert Traveler Support Specialists. "After I got back from Germany, I gave quite a few away as holiday gifts—and kept a couple for myself." If you can't jet off to Europe's Christmas markets before shopping season is over, you can often find Glüwhein mugs on Etsy.
Honorable mentions
Try the World Subscription Box
"A curated selection of gourmet goods—including ingredients to cook with, drinks, and snacks—from around the world! Every month!" – Alex, Senior Customized Tour Specialist
Origami paper
"I love paper crafts, and a friend brought me back origami paper from Japan. So thoughtful!" — Kate, Web Developer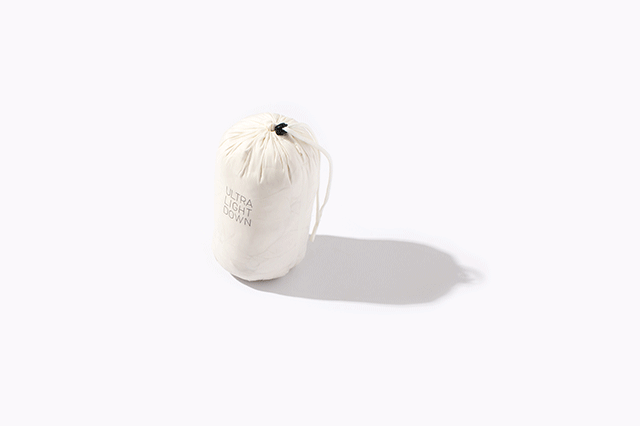 A packable jacket
"This jacket from Uniqlo is so lightweight and warm. The best part is it can fold into a backpack or handbag easily!" — Joanna, Senior Business Intelligence Analyst
Jewelry for jazzing up
"I bought this gold cuff bracelet from a Native American artisan in Santa Fe. I love jewelry, so I always like to look for something handmade and unique to the place I'm traveling to remember it by. It's both a statement piece and a happy reminder of my journeys when I wear it." – Claire, Senior Designer
Luggage locator
"No more worrying about lost luggage on international flights. The TUMI luggage locator has been a lifesaver for me multiple times." – Claudia, Traveler Engagement and Support Specialist
Change purse
"If you travel a lot, you know how annoying it is to be rifling through your wallet for quarters when it's filled with foreign coins. A change purse keeps all your cash handy when you're traveling—and you can stash the leftovers for your next visit!" – Jamie, Copywriter