Aside from taking a group tour, being part of a travel club is a great way to stay inspired while meeting like-minded people who are also interested in exploring the world. For Group Coordinators in particular, travel clubs can be an easy way to keep people thinking about travel year-round, regardless of whether or not you have a trip planned. Here are our tips for making your travel club the most inspiring it can be.
Give it a name
Naming your travel club helps give it authority and recognition when you're trying to recruit new members. "[A name] lends credibility," says Group Coordinator Pat H., who leads the Time Zone Trekkers club. When I publish an article in the newspaper, I can say 'Time Zone Trekkers' Upcoming Trip' instead of using my name."
Host regular meetings
It doesn't matter if you're meeting to talk about an upcoming trip or simply gathering to watch a new foreign film—what's important is taking the time to get together and stay inspired by talking about travel.
"Our meetings are very informal and include lots of food and wine from whatever region we are planning to visit next," says Pat. "Sometimes I will provide the food and wine, and sometimes (especially as time goes on and we get to know each other), everybody brings something to share. Depending on the number of people, it can me a 'mix and mingle' format, we can be seated around a table, or we can be sitting around a living room. We normally spend about 30 minutes visiting before we get down to business."
Group Coordinator Ann R. leads two travel clubs with over 150 members each, spanning the entirety of Maine. "We get together often to walk, hike, go to museums and do other fun events with travel always as the hot topic," she says. "The group members joined the meetup specifically to meet other people who are interested in travel, but there is no pressure for them to enroll on a tour. However, many become good friends and travel buddies now or in the future."
Share responsibility
As your travel club grows and you begin planning more tours, it becomes easier to switch Group Coordinators or lead tours only when you have the time to do so. If family matters are going to be taking up a lot of your year and you don't have time to plan, another member of the club can become a Group Coordinator and lead that year's trip. The following year (or during a month when you do have time to recruit and plan), you can be in charge of that particular tour. It helps shoulder the responsibility while giving you new perspectives and insight on recruiting, marketing and planning a group tour.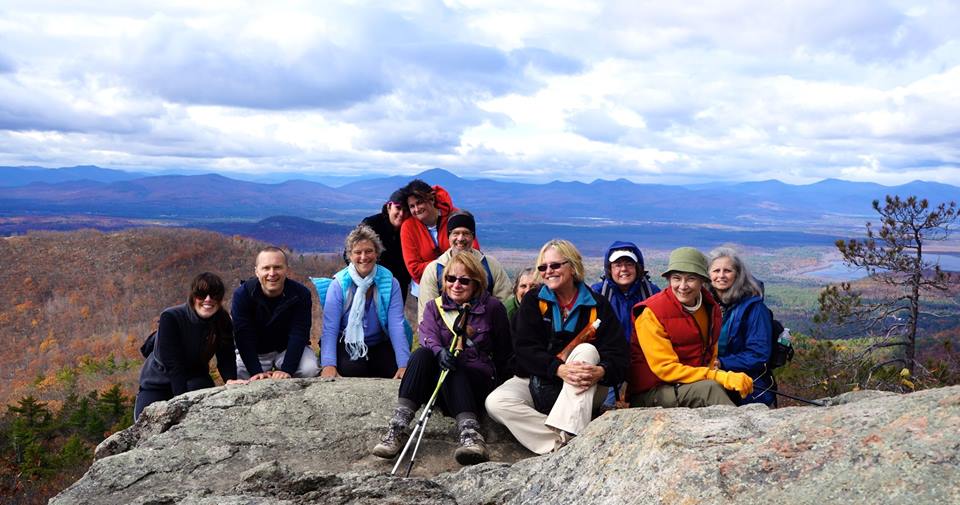 Expand your community
A travel club provides enormous opportunities for meeting new people and a constant influx of interested travelers. Announce your club on places like Facebook, hang flyers in local bookstores, yoga centers and grocery stores and encourage existing members to reach out to their networks. Anyone who is interested in travel can join, which will allow for a constantly rotating group of travelers interested in going on tour each year or every few months.
Ann echoes the idea that travel clubs are a great way to meet like-minded people. Explains Ann, "Members will make friends with each other and want to travel together if the opportunity is there. I have made wonderful friends that I never would have known had I not started this meetup. Lots of people have thanked me for opening up their social life! I always ask for input from the group on choosing tours. Then the spaces just naturally fill."
Have you started a travel club? Are you a member of one? Learn about the benefits of joining our group travel program!
About the author
| The Go Ahead Tours Team
We're a team of passionate travel experts, dedicated to helping people explore the world. From inspiring stories to tips for an amazing trip, the topics we cover are all about getting you out there and making discoveries.
Recommended articles to read next