Fully Refundable Booking Period
Feel good about booking your tour today. Enroll in AutoPay or pay in full when you book and if you change your mind, you have 60 days to receive a full refund of your payment.
Get to know the country that marches to the beat of its own drum.
Get to know Glasgow, Scotland's "second city." Then, head to the untamed Scottish Highlands, searching for the Loch Ness monster and wandering through ancient castles along the way. In Edinburgh, you'll witness Scotland's cultural high notes for yourself at the annual Royal Edinburgh Military Tattoo. Set against the backdrop of Edinburgh Castle, the festival features performances by the world's best martial bands and dancers.
Your tour package includes
8 nights in handpicked hotels
8 breakfasts
3 dinners with beer or wine
5 guided sightseeing tours
Expert Tour Director & local guides
Included highlights
Royal Edinburgh Military Tattoo
Kelvingrove Art Gallery and Museum
Inveraray Castle
Urquhart Castle
Loch Ness
Start planning today
An expert specializing in tours of this region is here to help.
Book with peace of mind
We make it easy with down payments as low as $99, fee-free booking, and more
Reviews
Overall rating 4.3 out of 5
Based on 34 authentic and unedited traveler reviews
Scotland Military Tattoo
08/11/19 by 1st-time traveler Laqueta
We had an amazing time on this tour! Our tour guide was extremely knowledgeable, patient, and friendly. We will continue using EF tours for future travel.
EF Go Ahead Tours replied on 08/18/21
Hi Laqueta, thank you for traveling with us! We ar...
Loved my Scotland tour
08/04/19 by 1st-time traveler Lonyta
This was my first time with a tour group and had a fabulous time! Everyone I met was so friendly and we all got along. Our tour director, Ayesha, and coach driver, Paul, were full of knowledge and fun to be with! I'd give hotels a 4* rating. It was nice having breakfast daily before excursions. I...
Scotland
08/11/19 by 7th-time traveler Thomas
Excellent tour guide with Ali. Positive person and extremely heplful jeeping 30 of us moving. Be scheduling our next trip soon.
Traveler photos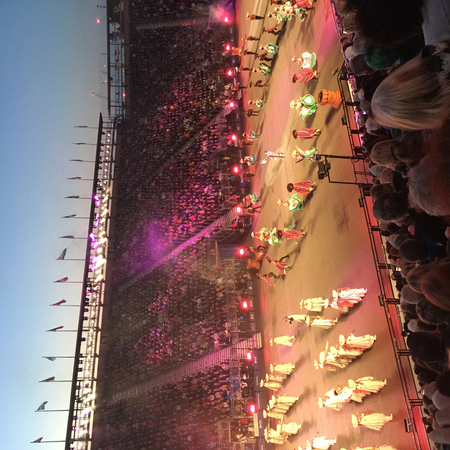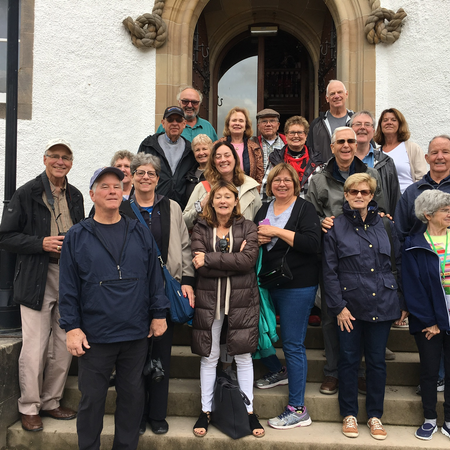 Hotels, flights & FAQ
Here's the nitty-gritty—where you'll stay, how you'll get there, and what to know about your destination before you go.
Hotels
We handpick every hotel to strike the balance of comfort, location, and local charm. Specific accommodations will vary based on your departure date, but these are frequently used hotels for this tour and we're confident you'll be satisfied.
Novotel Glasgow City Centre
This contemporary hotel is located in the Glasgow city center. Guests enjoy a swimming pool and bar. Nearby, you'll find the Burrell Collection, Royal...
Alexandra Hotel
This charming hotel is located in downtown Fort William. Guests enjoy a bar, restaurant options, and a lounge. Nearby you'll find the West Highland Mu...
Holiday Inn Express - Edinburgh City Centre
This modern hotel is located in the New Town of Edinburgh. Guests enjoy the Gin of the Month at the lounge bar, relaxing Great Room and convenient loc...
Flights
Round-trip flights are one more thing we handle to make your journey as smooth as possible. Our team of travel experts will find the best flight itinerary for you at a competitive rate, thanks to our partnerships with top airlines.
Add our airfare package and you'll get:
Round-trip flight for your tour
Airport transfers at your destination
A great price locked in today
24/7 support from our dedicated service team
Options for arriving early, staying longer, or requesting an upgrade
Flexible rebooking options if your tour itinerary changes
Local weather
Inverness, United Kingdom
Weather averages
Edinburgh, United Kingdom
Weather averages
Glasgow, United Kingdom
Weather averages
FAQ
Print FAQ
Passport, visa & entry requirements
Transportation & arrival information
Electricity & air conditioning
Purchasing excursions on tour