Ecuador & Galápagos Islands Cruise: San Cristóbal to Santa Cruz
10 days |  16 days with Peru extension
10 days |  16 days with Peru extension
Fully Refundable Booking Period
Feel good about booking your tour today. Enroll in AutoPay or pay in full when you book and if you change your mind, you have 60 days to receive a full refund of your payment.
Venture into the heart of Ecuador's societal and natural heritage.
Ecuador puts new meaning behind the saying, "good things come in small packages." In terms of flora, fauna, and opportunities for viewing unique local wildlife, this South American country runs the gamut. Journey to Quito for a taste of Ecuadorean culture and Spanish colonial history. Then, island hop through the Galápagos, where you'll move from mangrove swamps to lava flows to sunny shorelines, encountering scores of exotic creatures along the way. End in the indigenous city of Otavalo, famous for its colorful market.
Your tour package includes
4 nights in handpicked hotels
4 nights aboard the M/V Galápagos Legend cruise ship
8 breakfasts
5 lunches
5 dinners
Included highlights
Cerro Panecillo
Old Quarter Quito
La Compañía
Gardner Bay
Floreana Island
Start planning today
An expert specializing in tours of this region is here to help.
Book with peace of mind
We make it easy with down payments as low as $99, fee-free rebooking, and more
Reviews
4.9 star rating
Overall rating 4.9 out of 5
Based on 7 authentic traveler reviews
Galápagos Legend was Legendary !
7/24/23 by 1st-time traveler Teresa
Words cannot express how my time on and off the Galápagos Legend meant to me! The entire journey was a spiritual experience for me!
7/24/23 by 1st-time traveler Alex
First ever tour with GoAhead and I loved everything about it. Rodrigo our guide was great, the activities were exquisite from hiking to snorkeling, to the awesome cruise around the unique Galapagos islands.
Wonderful trip
7/25/22 by 9th-time traveler Susan
Excellent from start to finish
Traveler photos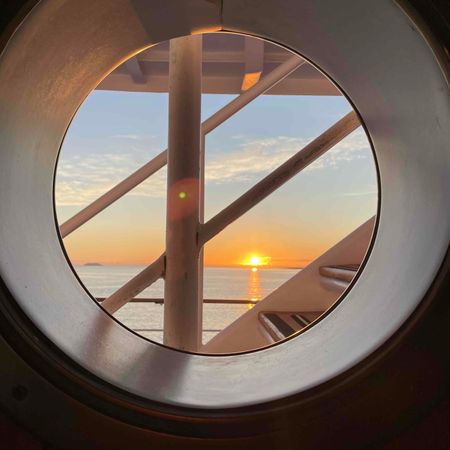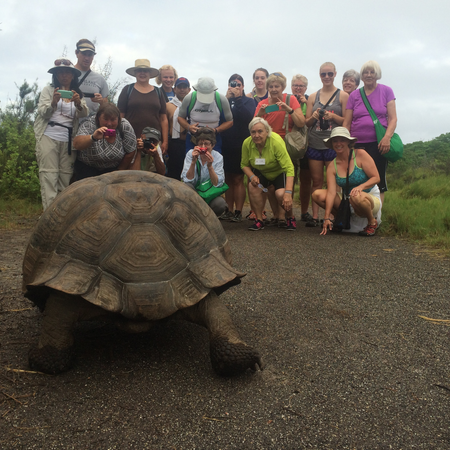 Hotels, flights & FAQ
Here's the nitty-gritty—where you'll stay, how you'll get there, and what to know about your destination before you go.
Hotels
We handpick every hotel to strike the balance of comfort, location, and local charm. Specific accommodations will vary based on your departure date, but these are frequently used hotels for this tour and we're confident you'll be satisfied.
Mercure Alameda Quito
This contemporary hotel is located in La Mariscal district of Quito. Guests enjoy two restaurants, a wine bar, a fitness center, and free Wi-Fi. Nearb...
Galapagos Legend
This boutique cruise ship sails in the waters around the Galápagos Islands. Guests enjoy a pool and jacuzzi, gym, and stargazing area. Nearby, you'll ...
Hosteria Hacienda Pinsaqui
An hour and a half north of Quito, Hacienda Pinsaqui is ideally located at the foot of Imbabura volcano and in the heart of the province of lakes in E...
Hotel Jose Antonio Lima
This contemporary hotel is located in Miraflores. Guests enjoy Wi-Fi, laundry service, and a business center. Nearby, you'll find Miraflores Central P...
Hotel Jose Antonio Cuzco
This comfortable hotel is located in Cusco's Main Square. Guests enjoy the sauna, on-site restaurant, and terrace. Nearby you'll find Cusco Cathedral,...
El MaPi by Inkaterra
This contemporary hotel is located in Aguas Calientes. Guests enjoy Wi-Fi, a bar, and laundry service. Nearby, you'll find Machu Picchu, Phuyupatamarc...
Flights
Round-trip flights are one more thing we handle to make your journey as smooth as possible. Our team of travel experts will find the best flight itinerary for you at a competitive rate, thanks to our partnerships with top airlines.
Add our airfare package and you'll get:
Round-trip flight for your tour
Airport transfers at your destination
A great price locked in today
24/7 support from our dedicated service team
Options for arriving early, staying longer, or requesting an upgrade
Flexible rebooking options if your tour itinerary changes
FAQ
Print FAQ
Passport, visa & entry requirements
Transportation & arrival information
Electricity & air conditioning
Purchasing excursions on tour